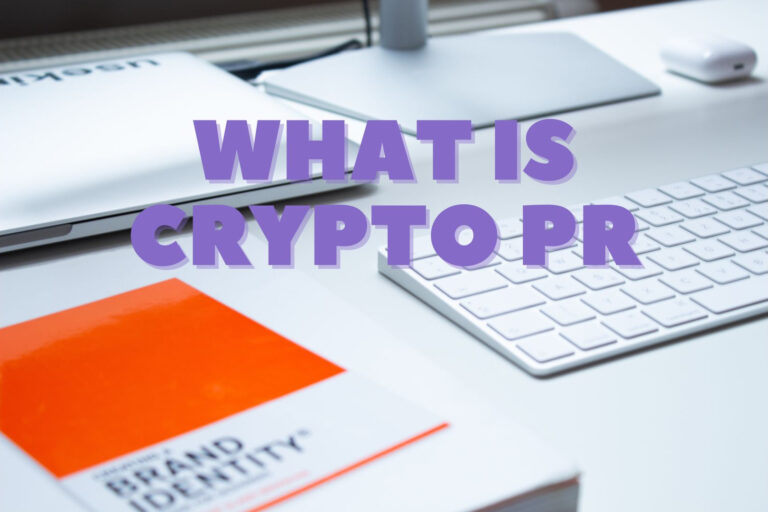 Public relations, in a nutshell, is the practice of creating and maintaining a favorable brand or company's public image. It involves a range of strategies, from media relations to crisis management, and aims to build trust, improve brand recognition and credibility, and goodwill with various stakeholders.
Now, why is public relations important for establishing a brand? Well, simply put, public relations is all about shaping public perception. When people see a brand mentioned in the media or hear positive things about it from their peers, they're more likely to view that brand in a positive light. This can lead to increased brand awareness, customer loyalty, and ultimately, sales.
But the benefits of public relations go beyond just boosting a brand's reputation. Effective public relations strategies can also help brands connect with their target audience, build relationships with key influencers, and even drive traffic to their website or social media channels.
Overall, public relations is an essential part of any successful branding strategy. By building a positive public image, brands can establish themselves as industry leaders, increase their reach and engagement, and ultimately, achieve long-term success.
What is a crypto PR agency?
The main difference between a traditional PR agency and a crypto PR agency is the level of expertise in the digital domain. Traditional PR still has the tools to get your business in front of the world. While crypto PR should target specific niches in the crypto industry like NFTs, Web3, and DeFi.
Furthermore, crypto PR is not always a straightforward approach, because the agencies often have to deploy various marketing techniques. Some of the services that a crypto PR firm should offer are as follows:
Content Marketing
Brand Marketing
Social Media Marketing 
Social Media Management 
Email Marketing
Community Management
Digital Advertising 
Influencer Marketing
SEO
How to select a crypto PR agency
When selecting a public relations provider for your blockchain or crypto business, there are a few key factors to consider.
First and foremost, it's important to look for a provider that has experience working with the web3 audience. This is a niche market with unique needs and preferences. Therefore, you want a provider that understands how to effectively communicate with this audience. Blockchain PR agencies typically work with media outlets that provide a better focus on the web3 audience. That's definitely something to keep in mind.
Next, you should compare prices between different providers. While you don't want to skimp on quality, you also don't want to overpay for services. Look for a provider that offers fair pricing and a clear breakdown of their services.
Another important factor to consider is the services or packages that each provider offers. Do they offer the entire range of services that align with your goals and needs? Are there any additional perks or benefits included in their packages? For example, access to exclusive media contacts or social media promotion.
It's also worth noting that non-crypto PR firms may lack focus on the web3 space and might not have the necessary expertise to effectively promote your blockchain or crypto business.
First and foremost, crypto PR differs from traditional PR. The Web3 audience is different from traditional Web2 audiences and has its own specifics. You must adhere to the following best practices for your brand to benefit the most from a PR campaign:

Dos:
First, you have to set up clear goals for the campaign. Then, answer the question of what results you want to achieve at the end of the campaign. Make sure that the goals you define are SMART (Specific, Measurable, Achievable, Relevant, and Time-bound).
Second, you need to pinpoint your target audience. We can help you do that with our extensive expertise in Web3 marketing.
What is the message you want to convey? This is among the most important questions you must answer in order for the crypto PR campaign to be successful. Try to be creative and make sure to devise a newsworthy story.
Create a marketing strategy and make sure you have the right tools to track the results when implementing it.
If you don't have any experience in Web3, consider getting professional assistance with your crypto PR efforts, as it is going to be difficult for you and your team to nail down all the above-mentioned activities.
Don'ts:
Don't start your crypto PR campaign before you have tracking software added to your website or landing page. Google Analytics and/or other analytics systems are a must in order to track the results of your PR campaign.
Do not start your campaign before having a sophisticated plan on how and where to execute your strategy. A random PR distribution here and sharing a video there won't bring you the expected results.
Do not spam! Try to be as authentic as possible and don't buy third-party databases (email, wallet addresses, etc).
Never make false promises which lead to misleading your community and/or your new possible customers.
Cryptocurrency PR firms could offer you several crypto PR packages that can be a quick and cost-effective way to get your message out to a wider audience. However, they may not be as tailored to your specific needs as individual publication options, and the quality of publications can vary widely. Ultimately, the best approach will depend on your unique goals and budget, so it's important to weigh the pros and cons carefully before making a decision.
One of the main advantages of crypto PR packages is that they typically offer a higher number of publications for a relatively quick turnaround time. This can be particularly beneficial for startups or companies looking to build their brand quickly and get their message out to a wider audience.
In addition, crypto PR packages often come at a bulk-buy discounted price, meaning you pay a higher fee upfront but get all the publications at once. This can be more cost-effective than purchasing individual publications one at a time.
However, there are also several drawbacks to consider when it comes to Crypto PR packages. One of the main cons is that the packages are often made up of different websites with varying audiences, statistics, and quality. As a result, you may end up with content published on websites that are not optimal for your needs. For example, if you run an exchange, you may not want your content published on websites with a focus on crypto betting or crypto games.
Another disadvantage is that Crypto PR packages are often less tailored to your specific needs than individual publication options. When you select publications on an individual basis, you can choose websites that align with your brand values, target audience, and messaging. This can result in better quality publications and a higher return on investment in the long run.
At Cryptoken Media, we understand the importance of selecting the right media mix for your blockchain or crypto business. That's why we offer a range of custom, tailored solutions with both crypto and mainstream media outlets, as well as the option to work with you to select individual websites that are most suitable for your objectives, target audience, budget, and geographic location.
Our team has the expertise and experience to help you navigate the complex world of PR and media outreach in the blockchain and crypto industry. Whether you choose one of our pre-packaged options or opt for a more tailored approach, we will work closely with you to ensure your messaging is effectively communicated to your target audience.
At Cryptoken Media, we pride ourselves on providing top-quality PR services that help our clients build their brands, establish credibility, and achieve their business objectives, making us among the top crypto PR agencies worldwide. So if you're looking for a reliable and effective blockchain PR agency, look no further than Cryptoken Media. You can contact us at [email protected]