We are glad to announce that Cryptoken Media is an official media partner of Money 2020 Europe. The world's leading fintech event will be held between 6-8 June 2023 in Amsterdam, Netherlands.
One of the most popular events in the sector is returning with a series of 3 events. Those events will take place in Europe, the US, and Asia. Money 2020 is the only event to gather over 20,000 visitors and in excess of 5,000 of the finest companies from payments, banking, crypto and financial services industries.
Over 300 speakers are expected to join Money 20/20 Europe this year. They include top executives from global banks including HSBC, Barclays, Deutsche Bank, NatWest, and Citi; cutting edge payments providers including GoCardless and Stripe along with expanding fintechs such as Plum, Bunq, and Zilch to name a few.
Reserve your pass in advance and get the unique opportunity to rub shoulders with the greatest minds and next-stage leaders from banking, payments, fintech and financial services.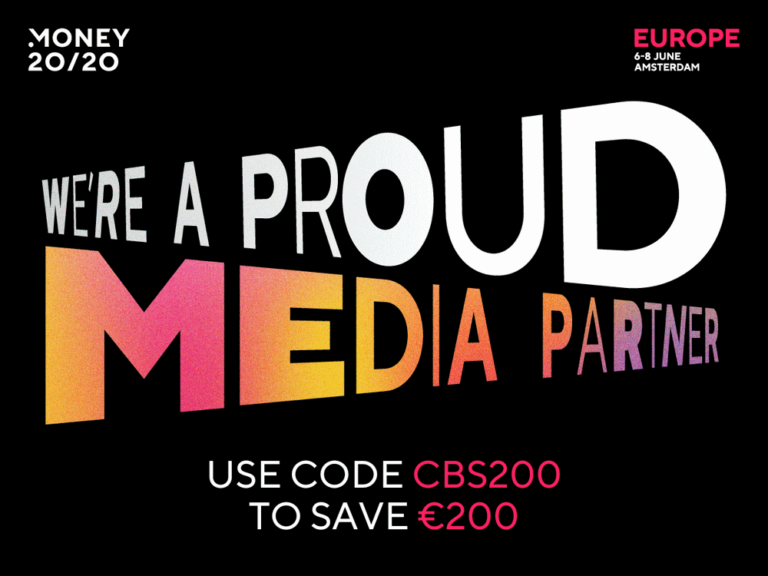 Money 2020 is the world's leading fintech conference, enabling business-shaping opportunities and connections, boundary-pushing insights and access to the innovations that the near future holds. This year's European edition is organised to take place in Amsterdam, Netherlands at the RAI Amsterdam. Organisers are expecting even higher interest in their events after last year's edition's unbeatable success.

If you register now, you will be entitled to a discount code that can save you €200 on your ticket!
Cryptoken Media & Cryptobrowser.io exclusive discount code: CBS200
Event Date(s): 6-8 June 2023
Event Location: RAI Amsterdam
Booking URL: https://europe.money2020.com/pass-picker#/
Event URL: https://europe.money2020.com/
Organizer Name: Money20/20 Europe and Ascential Events (Europe) Limited
Cryptoken Media is a media company and marketing agency specialised in the delivery of marketing and advertising solutions to crypto, blockchain, and fintech companies. If you would like to get more information about our services or would like to arrange a call with us, please contact us via email: [email protected]